Effective Incorporation of Speaker Information in Utterance Encoding in Dialog
Overview
Knowing who produced which utterance is essential to understanding a dialog
Conventional methods tried integrating speaker labels into utterance vectors.
A relative speaker modeling method is proposed to address the problem and is more useful in SwDA corpus as there are many speakers (not just 2).
Architecture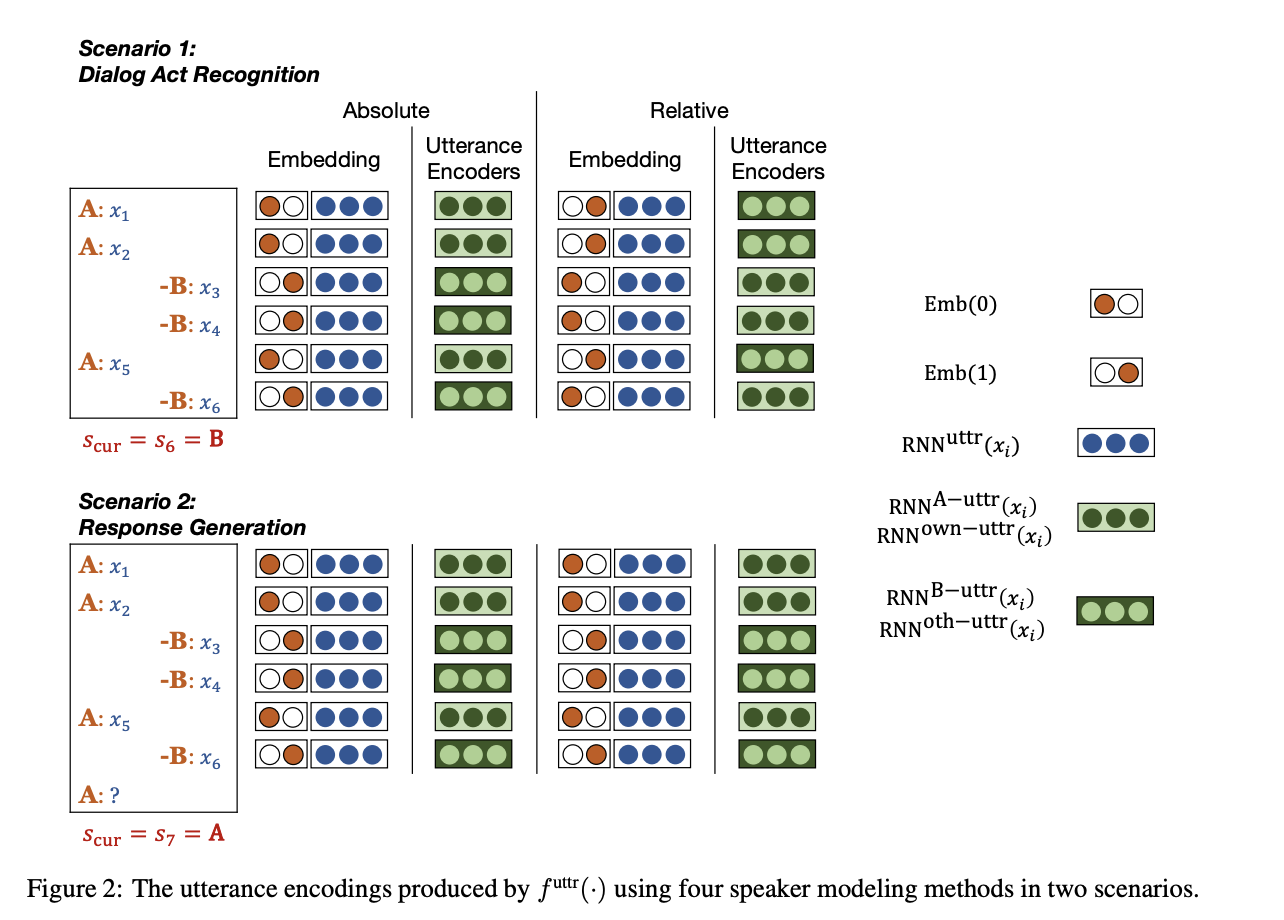 Absolute Speaker Embedding
Simplest idea is to use 1-hot vectors for Speakers. If there are 2 speakers [1, 0] for speaker A and [0, 1] for Speaker B.
Another alternate here is to use 2 different encoders (1 RNN encoder for speaker A and 1 for speaker B).
Relative Speaker Embedding
Have current user and other user. Rest all stuffs flows naturally as above.
Results
| Model | Accuracy |
| --- | --- |
| Baseline | 79.0 |
| Absolute | 78.9 |
| Relative | 80.17 |