Efficient Natural Language Response Suggestion for Smart Reply
Introduction
Smart Reply Dual Encoder architecture for GMail-like applications.
Architecture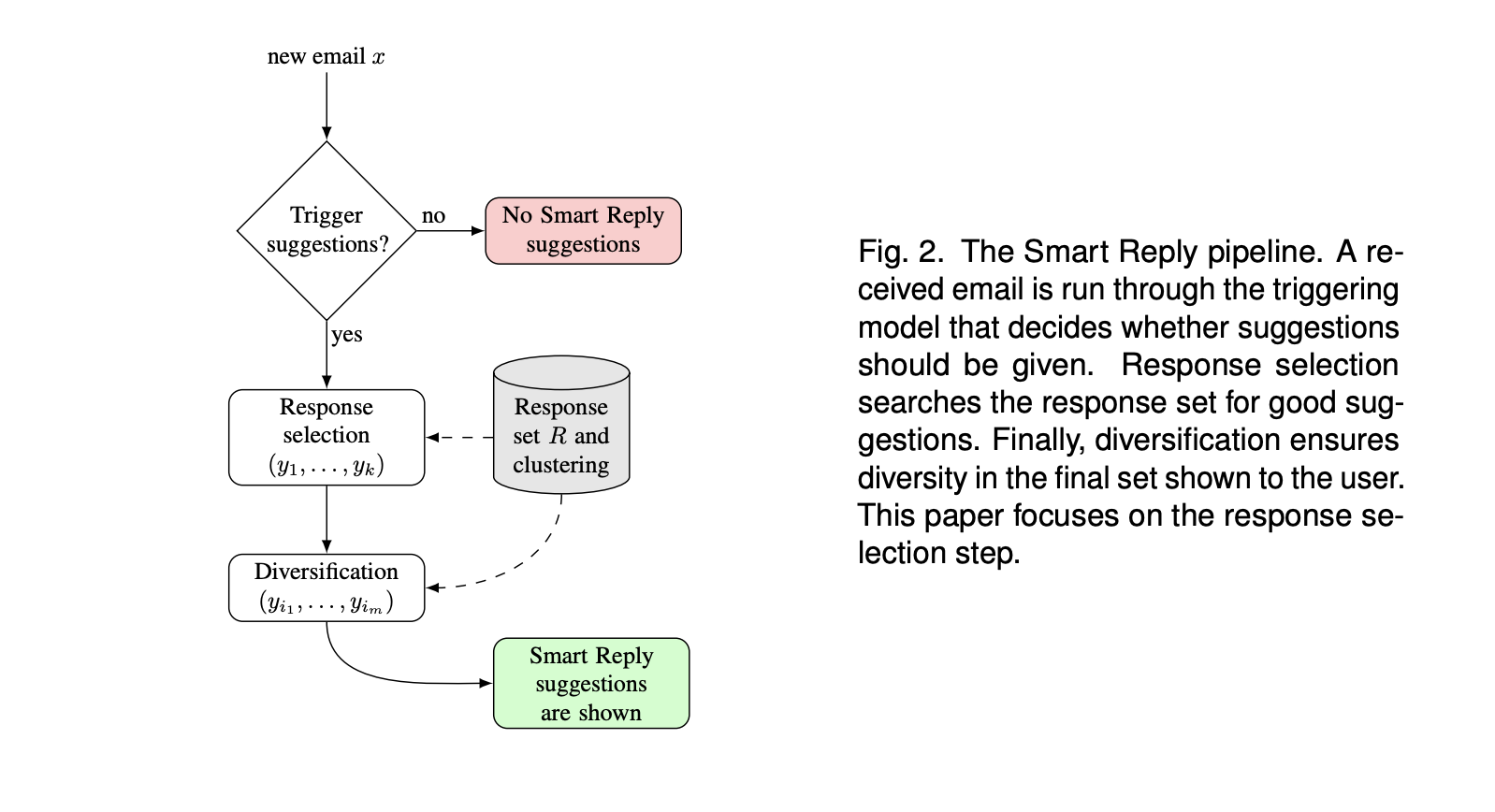 Dual Encoder
Dual encoder architecture with shared weights across the message and response.
Batch Negatives
Instead of choosing negatives for every batch and minimize log loss.
Response Biasing
The negatives would largely include popular labels.
Offset this by having language model based probability of a label (pre-computed) to combine this with the dual encoder score.
Results